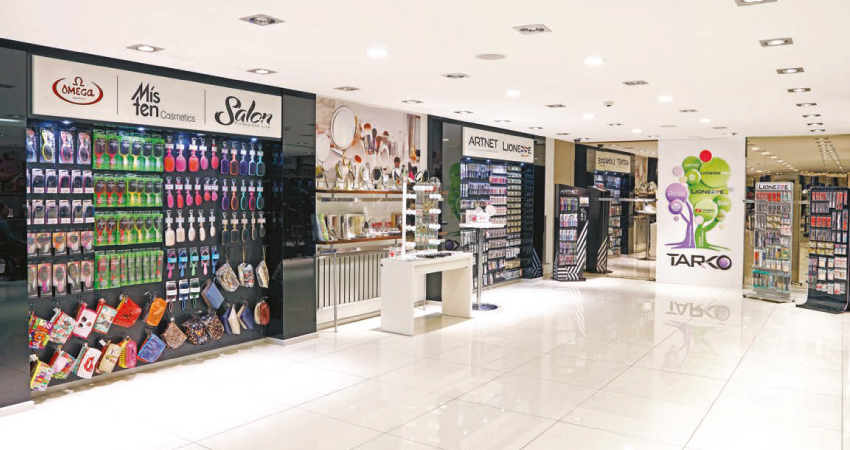 About Us
Established in 1946, Tarko Cosmetics Company is the oldest Cosmetics & personal care company in Turkey which is registered to the Istanbul Chamber of Commerce. Besides exporting over 35 countries, Tarko is running its operations all around Turkey. With over 1200 products, we expand our product range according to customer needs and worldwide trends. We also embrace the environment. For this purpose, Tarko has started to support cruelty-free products as wells as recyclable materials. We will continue to develop solutions for customer satisfaction considering sustainability.
Tarko Cosmetics is now working in personal care, Cosmetic tools, and barbershop products. Distributing itself to supermarkets, pharmacies, drugstores, chain stores. Also, Tarko Cosmetics is working with distributors worldwide.
From makeup brushes to eyelashes, Tarko Company has a wide range of products. Lionesse, Solingen, Hydra, ARTNET, and Redqueen are Tarko's own brands; moreover, Tarko also distributes Kiepe & Omega products.
Lionesse brand is a well-known brand in Turkey, circulating in over 1000 sales points.
Solingen is one of the best-known nail care brands worldwide; also represented by TARKO in Turkey and in 15 other countries.
HYdra brand has focused on hairdressers & barbershops. Many brushes and combs are manufactured by Tarko can be found in barbershops.
Thus, Tarko Company is also consulting many other companies as Private Labels and also global sourcing.